Official Press Release from Karpos Live
If you haven't heard yet, Karpos Multimedia just launched its new concert series, Karpos Live, with the purpose of uplifting homegrown acts and presenting international acts on the same quality stage to give us a damn good time. Simply put, it's all about music + you.
The first show last June clearly took us there –  Karpos Live was able to serve as an avenue for indie artists to star in their own concerts, giving us a one of a kind live music experience that is as authentic and pure as it gets. Expect the same and even more for the next series.  
Here's why:
Homegrown +  international artists = one Karpos Live stage
While it's common for homegrown artists to play gigs around the country, Karpos Live gives them the platform to play a bigger stage – the same one given to international artists. It's about time we give our homegrown acts the recognition they deserve and champion them even more.
As for international artists, it's noticeably rare to watch them perform in an intimate venue. This is how Karpos Live stands out from the rest as they try to blur the gap and make it easier for fans to feel more connected to them.
Full sets for each artist
Think of this as each artist's concert. That means a setlist that showcases a range of the artist's repertoire and you get at least two of that per show. They're not kidding when they say it's all about music + you.
Musical artistry spectacle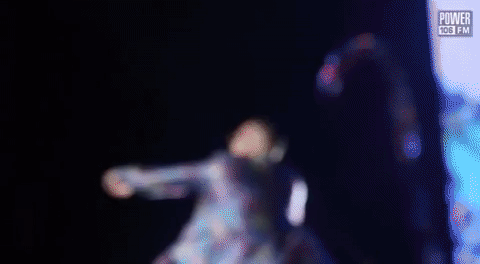 With a full set performance, it will be interesting to see how the artists will take their show to the next level. Mix 1.1 already surprised us with special guests, unreleased tracks, and recreated versions of songs, truly making it a special one.
Full concert production in an intimate space
Just because it's an intimate show doesn't mean production will be compromised. It will still be a complete concert experience every time you come to a Karpos Live show.
­Music + You.
      Again, the simplest formula for your live music experience. This is a space for all music lovers to enjoy and connect with the artist and their music.
Free Beer
Each ticket comes with 2 free beers. 2 FREE BEERS from our favorite concert buddies, San Miguel Flavored Beer and San Miguel Pale Pilsen. There's no better way to celebrate good music with good people, all bound to have a damn good time.
Yes, it's always a damn good time.
Come to the show and find out why.
The next show of the series is on its way with Mix 1.2 featuring Anderson .Paak & The Free Nationals + HONNE on July 24 at the ABS-CBN Vertis Tent.
Limited tickets are still available at www.karposlive.com
Karpos Live has also dropped Mix 2 presenting:
Mix 2.1 (August 23): Tom Misch + Vancouver Sleep Clinic
Mix 2.2 (October 6): Ben&Ben + Clara Benin
Follow Karpos Live on their socials for updates.
Made possible by Karpos Multimedia
Official Beer: San Miguel (@sanmiguelpalepilsenph | @smfbph)
Major Sponsor: Ayala Malls Vertis North